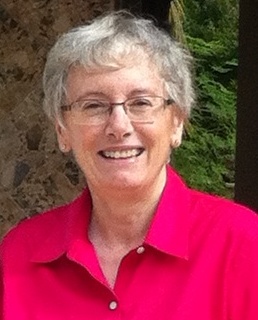 Jocelyne S. Lapointe – BA, MD, FRCPC
KBNF/ KBF – Secretary
KBNF – Chair of Education
Excellence in Africa Neuroscience and Health Canada – President
Vancouver Navel Museum of the Acting Curator – Secretary, Treasurer
Dr. Jocelyne Lapointe is a retired neuroradiologist who was a member of the UBC Department of Radiology and who worked at the Vancouver General Hospital for 30 years, also serving a 5- year term as Head of the Division of Neuroradiology. With two decades of work as an advisor for the Medical Radiography program of the British Columbia Institute of Technology and as a surveyor of Medical Radiography (teaching programs in seven of Canada's provinces for the Canadian Medical Association), and more recently as a member of the CMA's Conjoint Committee on Accreditation, has provided Jocelyne with specialized knowledge and expertise.
Because of her expertise into the functional design of the original VGH Neuroradiology section (1979) and its new Radiology department (1999), in 2005 she worked with Vancouver architects on the concept plans for the Korle-Bu Neuroscience Centre to be built in Accra, Ghana, under the guidance of KBNF. The following year, she joined KBNF as board secretary and became chair of Education and Training in 2009.
Between 2009 and 2017, Jocelyne participated in a total of seven medical missions to Ghana, Nigeria, Liberia and Sierra Leone. She spent eighteen consecutive months in 2012-2013 working and teaching in the Radiology Department of the Korle- Bu Teaching Hospital in Accra, Ghana. Between 2013 and 2019, she hosted six Ghanaians who spend between 6 and 10 weeks of observership in the Neuroradiology Division of VGH. Two other young Ghanaian radiologists are scheduled for 2020. Two of these observers have now completed subspecialty UBC Radiology fellowship, one in Pediatric Radiology, the other in Neuroradiology. Their new expertise will boost the quality of the training of radiologists in Ghana and augment diagnostic accuracy for patients.
Since 2017, Jocelyne has been concentrating on the sorting and identification of donated medical supplies, while facilitating the creation of inventories for shipping. Only items relevant to the country's current capabilities are sent.