Volunteer with KBNF

There are many ways to volunteer with KBNF. If you are in the Metro Vancouver area, we need your help to:

-Sort, fold and pack donated medical supplies
-Load and unload shipments
-Load containers
Thanks to the generosity of hospitals, and the shipping support of Diamond Delivery, hundreds of pounds of critical medical equipment and supplies are donated every week. Container support is not only crucial; it's a fun and meaningful way to help, performed by groups big and small. Volunteer by sending an email to info@kbnf.org.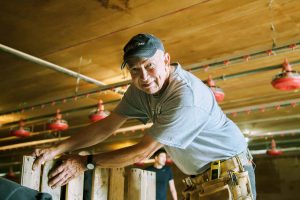 Volunteer Overseas

Wherever you are based, you can join a West African Medical Mission and help us save lives on the front lines!
Performing any surgery takes a village, let alone ground-breaking complex surgery in remote regions of Africa. Surgery missions require neurosurgeons, anesthesiologists, nurses, respiratory therapists, rehabilitation professionals, biomedical engineers, carpenters, handy-people, coordinators, cooks, gardeners, and big-hearted people with other expertise. We also encourage other specialties including internal medical specialists, ophthalmologists, dentists, dental surgeons, and medical practitioners. Apply to join a medical mission by emailing info@kbnf.org and reviewing the information below.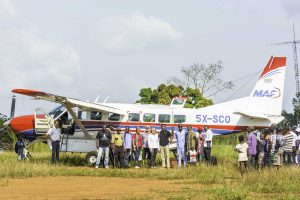 Application Details For Overseas Volunteers
While many types of expertise are needed on each mission KBNF undertakes. One of the most important attributes of participants is the willingness to be a "team player" and work outside one's comfort zone.
Potential participants are provided with a Mission Manual. It contains extensive information about all aspects of the Mission. The initial steps include:
1. Providing an up-to date CV and two references to KBNF, to apply to participate. (Send to info@kbnf.org)
2. Becoming a member of KBNF (dues are $30/calendar year). (Send a cheque of money order for $30 CAD or USD to KBNF, 9131-207B Street, Langley B.C. V1M 2P5, Canada.)
3. Attending a Heart Power seminar in person or online. (This is free and scheduled in the weeks prior to a mission for first time participants).
Volunteers cover the costs of their own airfare, passport, visa, vaccinations, malaria medication, travel insurance and should be ready to also pay for their ground transportation, food and lodging, as the latter costs are not always covered by the receiving institution. Thus, the total cost can reach $3500 to $5000 per individual for a 3 to 4 weeks mission. Individuals are encouraged to seek financial support from friends and family, if necessary.
Financial relief for the participant's costs are obtained when the receipts are submitted via a cheque exchange and an income tax receipt is provided. This is available for Canadians (via the Korle-Bu Foundation (KBF) and to Americans (via the Institute for Global Perioperative Care (IGPC)) both organizations being registered charities. This works the following way:
1. The participant collects all relevant receipts and submits them to the charity (KBF for Canadians and IGPC for Americans), requesting re-imbursement, while at the same time making a donation for the same amount to the charity in question.
2. The charity then provides both an income tax receipt for the donated amount and a re-imbursement for the submitted expenses.
3. The participant includes the income tax receipt for the donation with the subsequent income tax return to CRA or IRS, as applicable. This results in a decrease of the amount of income tax due, reducing the cost of participating in a mission. Depending on an individual's return, this can amount to a saving of 30-50% of the mission cost.
Participating in a medical mission in an underserviced area is life changing, for the participants but most importantly for the patients getting care not otherwise available to them. Many long-term friendships are forged and new personal strengths discovered.
Missions occur once or twice a year, depending mainly on the availability of neurosurgeons. Contact us at info@kbnf.org for the next upcoming mission.