Volunteer with KBNF

There are many ways to volunteer with KBNF. If you are in the Metro Vancouver area, we need your help to:

-Sort, fold and pack donated medical supplies
-Load and unload shipments
-Load containers
Thanks to the generosity of hospitals, and the shipping support of Diamond Delivery, hundreds of pounds of critical medical equipment and supplies are donated every week. Container support is not only crucial; it's a fun and meaningful way to help, performed by groups big and small. Volunteer by sending an email to admin@kbnf.org.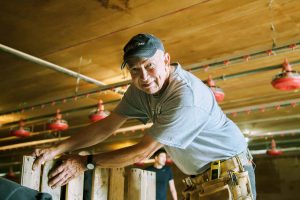 Volunteer Overseas

Wherever you are based, you can join a West African Medical Mission and help us save lives on the front lines!
Performing any surgery takes a village, let alone ground-breaking complex surgery in remote regions of Africa. Surgery missions require neurosurgeons, anesthesiologists, nurses, respiratory therapists, rehabilitation professionals, biomedical engineers, carpenters, handy-people, coordinators, cooks, gardeners, and big-hearted people with other expertise. We also encourage other specialties including internal medical specialists, ophthalmologists, dentists, dental surgeons, and medical practitioners. Apply to join a medical mission by emailing admin@kbnf.org. Our next mission is tentatively scheduled for April/May of 2020.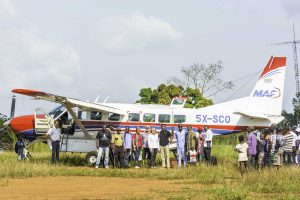 Our life-changing work is only made possible by volunteers and donors like you. Donate below or email to join us by volunteering.