What is Korle-Bu Neuroscience Foundation?
KBNF is a Canadian charity enhancing the delivery of quality brain and spinal medical care in West Africa and beyond. Our vision is to alleviate the suffering of people in West Africa with a special focus on those affected by diseases of the brain and spine, and to address related health care issues.

How It All Started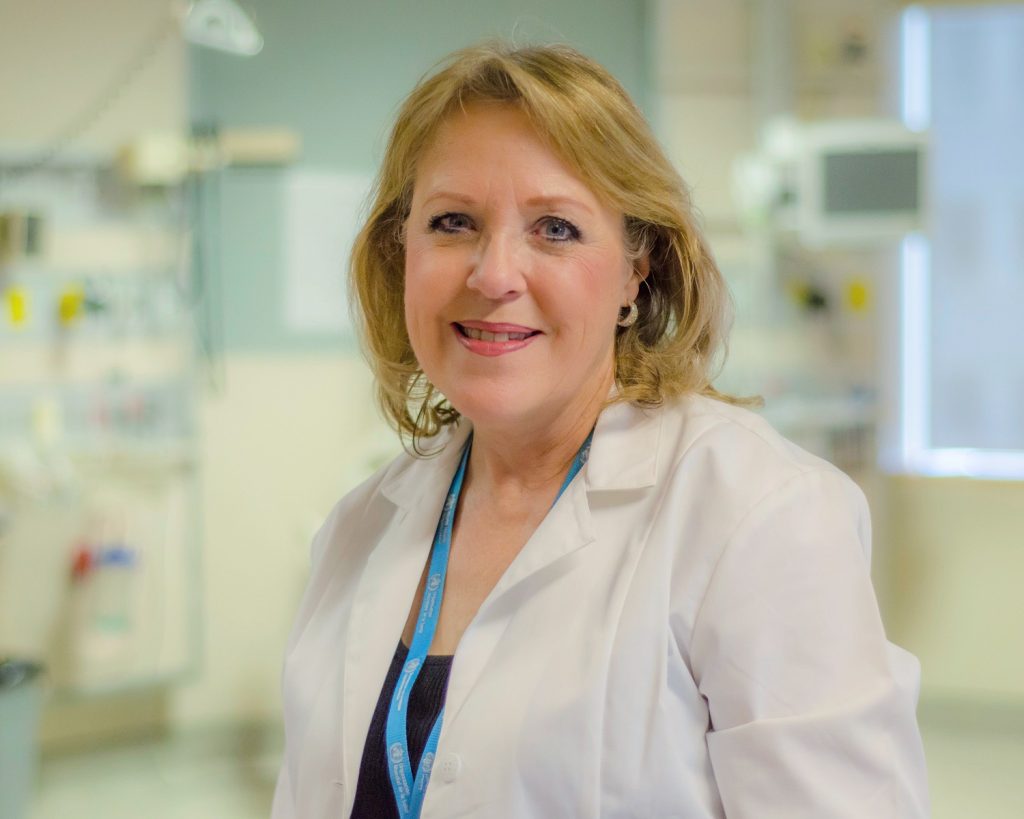 In 1999 a young, soft-spoken doctor named Thomas Dakurah became the first Ghanaian to graduate from the newly-established Neurosurgery Training Program at Korle Bu Teaching Hospital in Accra, Ghana. Born and raised in Northeastern Ghana, where people were extremely poor, it was unlikely for anyone to make it very far in education—let alone become a doctor. But Thomas wasn't just anyone. Despite a lack of books and resources, he achieved so much success that the government chose to sponsor his education. Around the time Thomas was certified as a surgeon, Vancouver's prestigious University of British Columbia (UBC) offered a one-year fellowship in their Neurosurgery Division for an overseas doctor. Thomas landed the fellowship.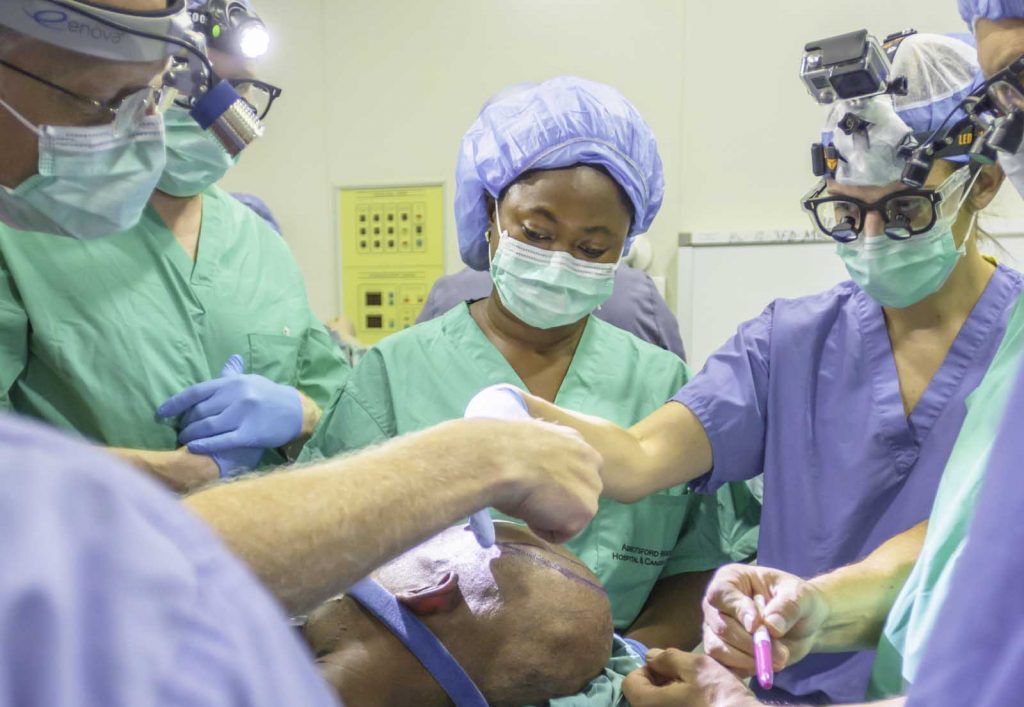 It was there Senior Neurosurgery Nurse Marjorie Ratel met Thomas, noting his tremendous heart for those in need and deep commitment to neurosurgical excellence, despite the scant resources at home. One day, while working in the neuro ICU, Thomas looked up at Marj and said,"Hey Marj, is there ever a chance you would come to Ghana and train my nurses?" Doctor David Fairholm who was standing by exclaimed: "What a great idea! Why didn't I think of that?" Marj's heart leapt at the thought and she immediately consulted her children. They not only supported her, but wanted to join in! From there, things took off.
What Happened Next

Marj's heart was not only moved, but she felt a deep conviction—a calling, in fact—to provide support. Upon Thomas' return to Ghana, Marj, along with Brenda Macleod and other nursing colleagues began to pursue tangible support for his neurosurgery team. The team grew to include surgeons, health administrators, Ghanaian leaders, community supporters, engineers, health planners and those working in construction. Soon, the team founded the Korle-Bu Neuroscience Project, which sent four massive, industrial-sized containers of medical supplies to Ghana in 2000, provided by British Columbia's Ministry of Health. Two years later, they sent their first medical missions team to West Africa, along with 150 hospital beds—sent with miraculous funding from the US State Department.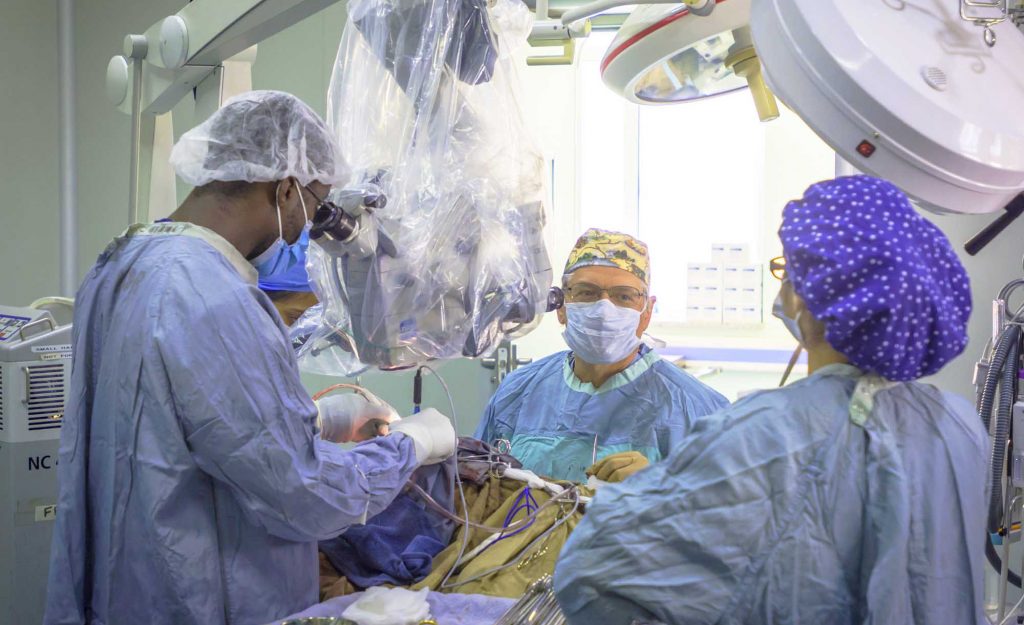 As the Project grew and took shape, in 2002 the Korle Bu Neuroscience Foundation (KBNF) became an officially registered non-profit society. Since then, KBNF has performed hundreds of neurosurgeries for people in West Africa and trained or educated more than 2,100 frontline health care workers.