Diamond Delivery and KBNF
March 2006 saw worlds align as Marj Ratel, founder and president of Korle-Bu Neuroscience Foundation and Rick Diamond, owner of Diamond Delivery and founder of Rick's Heart Foundation had a providential encounter. The journey over 13.5 years is a story that is designed to encourage everyone that heart powered visionaries can generate transformative change, meeting needs for individuals and nations in our vulnerable world. The story . . .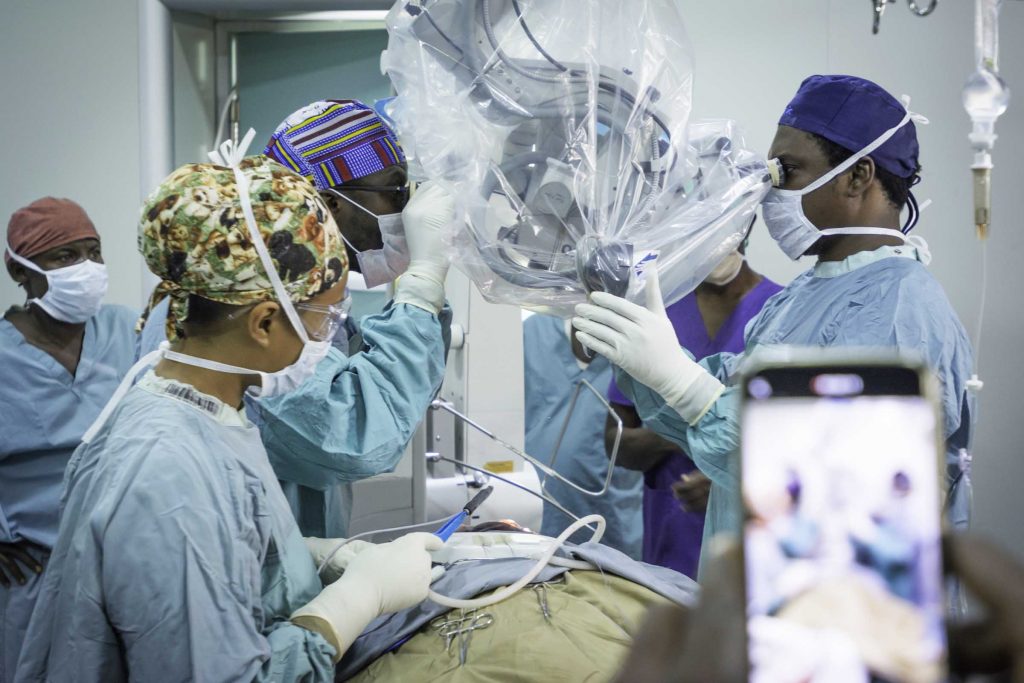 Marj was sending an urgent email to Ghana on the only available computer in the entire Neuro Department when a voice wafted from the door of the glassed in room known as the fish bowl. "What's yah doing?" As Marj turned, she surmised that this man casually leaning against the door must be the husband of Sue, a patient whom Marj was serving at her hospital.
Not having ever met Rick Diamond, she responded: "I'm sending an email to Africa!" His interest instantly piqued: "Why?" Marj explained how KBNF was building neuroscience care and shipping containers packed with donated medical equipment and supplies to Ghana, West Africa. Rick asked how we transport donations within British Columbia. "Renting trucks at great personal financial expense," Marj replied. Rick asked if she knew what he owned. Not having any idea, he explained and offered to freely transport donations for KBNF. We have never looked back. 
KBNF has now successfully shipped dozens of life saving containers to 17+ hospitals, 5 universities and schools, orphanages and nursing homes in West Africa, in large part because of the stalwart determination and vision of Rick Diamond and his President Karl Gillies. As KBNF's health care partnerships expanded across Ghana to Nigeria, Liberia and Sierra Leone, KBNF's major corporate sponsor faithfully transported lifesaving donations within BC regardless of the number of requests for transport weekly. Consequently, the vast majority of medical donations exported by KBNF have been touched one way or another by Rick's commitment. Financial support for transport overseas including transport of team members is regularly provided courtesy of Rick's Heart Foundation.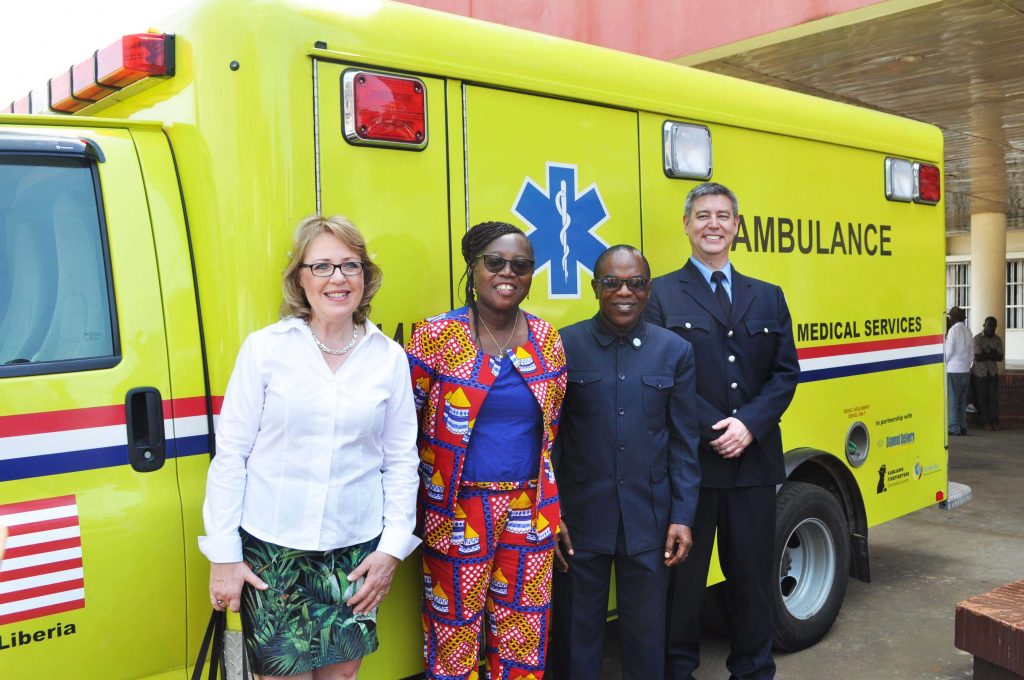 Recognizing the critical need for a Western standard ambulance service in post Ebola Liberia, Rick's Heart Foundation purchased the first fully operational ambulance for Liberia. Celebrated by political leaders and citizens from the steps of the British Columbia Provincial Legislature to the steps of the Liberian Ministries of Health and Social Welfare and Justice, Rick's commitment to supporting a fully fledged medic service launched emergency care to a new level. Begun in earnest during January 2019's mission, training along with transport of an eventual fleet of operational ambulances is underway. Trauma experts are conducting classes during KBNF neurosurgery missions and Canadian paramedics are preparing to deliver the first of many emergency medic programs in 2020. With the hope of encouraging other corporate donors to support KBNF, Diamond Delivery is also planning to support with new ambulance and firetruck donations in the coming year, along with more paramedic training and help storing medical equipment destined for West Africa. 
While the financial and principled commitment of Rick's Heart Foundation has grown, the impact on the people of West Africa is priceless. Ebola hit the West African region hard. It was our faithful delivery on promises and doing what we could do that kept many a citizen from complete loss of faith and hope in humankind. 
Rick Diamond intensely believes that corporate responsibility supersedes expenditures and profit margins. He truly believes with every fibre of his being that: "It's our moral and ethical responsibility." Prevention and proaction in the midst of global tragedy compounds his determination that humanity demands that we intervene with hope, kindness and love however we can. Rick and by extension his companies and charity is building a legacy that's impact will never be fully known in our lifetimes but by inspiring others, can impact other visionaries to follow suit in the century to come. And this is only the beginning of an amazing journey. . .